20 Best Free WordPress Plugins Make your Website creative
Searching for the Free WordPress plugins to expand your WordPress site without spending lots of money?
You all know that WordPress is free Blogging Platform so here is a great WordPress plugin has the ability to help you create a larger site free of cost, have a lovely site, and provide the greatest user experience.
Being the biggest WordPress resource site, each year launch thousands of free and premium WordPress plugins.
WordPress has 55,000 + plugins, so this guide narrowed down your website's best free WordPress plugins in 2019. So here's a collection of free and premium plugins from WordPress that can assist bring your site from good to great. In this post, we discussed Best Free WordPress plugins which are most useful for your website.
Yoast SEO
Yoast SEO is one of the most famous free WordPress plugins ever. Yoast provides the most extensive solution of all the WordPress SEO plugins with all the characteristics you need to enhance your SEO on-page. WordPress is SEO friendly out of the box, you can do so much more to boost traffic on your website using best practices from SEO.
Enables you to add meta tags, create sitemaps, set canonical URLs to prevent duplicating content, link your website to the Google Search Console, optimize it for social media, etc. Yoast comes with a strong function of Redirect that allows you to readily generate 301 redirects that are highly helpful for your Website
It also integrates with the Google Search Console so that you can see how your site is indexed by search engines very easily and solve any existing crawl mistakes.
W3 total cache
W3 Total Cache enhances your site's SEO and user experience by enhancing website efficiency, also help increased visitor time on site and reduce page load time through features such as the inclusion of content delivery network (CDN) and the recent best practices.
W3 Total Cache can also help reduced page load time and increased visitor time on site. It is one of the best WordPress plugins to assist you to improve your website speed. Since site speed is one of the most important SEO ranking factors, you need to improve your site speed which helps your site's rank in search engines.
With this you saving bandwidth, minifies HTML, CSS, JavaScript and feeds.
Contact Form 7
Another one of the free WordPress plugins for contact form 7. This is an easy plugin enables you to skip all the additional coding so you can rapidly generate and publish lovely contact forms that will blow up your inbox from your customers.
Totally free with over 5 million active installations used this plugin.
If you need a plugin to generate and handle various contact types seamlessly, use reCaptcha verification, and make sure all spam submissions are filtered out with Askimet (more about them in a second), then Contact Form 7 is the best plugin you'll ever need.
Read Also: Best Free WordPress Theme 2019
TablePress
The best ever plugins for WordPress is called TablePress. It is very simple and easy to use. With it, you can generate and handle lovely tables that can be embedded with the tables into messages an easy shortcode " [table "ltthe-IDgt" not found /]
" in posts, websites, and text widgets.
You can also import and export all tables from/to Excel, CSV, HTML, and JSON. Finally, access the library for features such as sorting, pagination, and filtering so that visitors to the site can easily view your tables.
Also you can edit table information like a hyperlink on a specific table it is a great benefit and manages the table itself so No coding is required.
Google XML Sitemaps
Google XML Sitemaps is another helpful WordPress SEO plugin that enables search engines such as Google, Yahoo, and Bind! This plugin is required to produce an XML sitemap for your site automatically. Having an XML sitemap is essential to help you better index your blog by search engines.
XML Sitemaps is a highly important factor in SEO when you create a post about your fresh content, it notifies all significant search engines. With a sitemap, web crawlers can see your site's structure and more effectively collect the outcomes.
It will automatically generate an XML sitemap as quickly as you install and activate the plugin also improves your website ranking.
Wp Rocket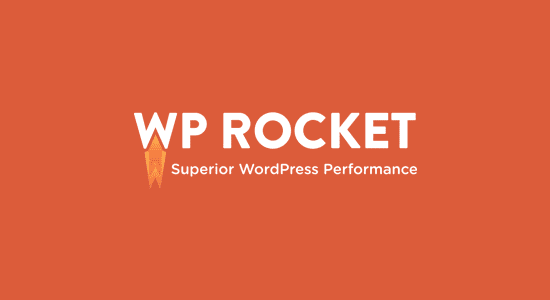 WP Rocket is the free wordpress plugin on the market for caching WordPress. Only when visible to the user, Lazy Load by WP Rocket shows pictures and/or iframes on a page. This decreases the number of mechanisms for HTTP demands and increases the load time.
It automatically turns on suggested caching environments for WordPress such as compression gzip, page cache, and pre-load cache. This plugin operates on thumbnails, all pictures contained in a post or text widget, avatars, smilies, and iframes. There is no JavaScript library like jQuery and the weight of the script is less than 10 KB.
This is by far the caching plugin that is simplest and most beginner friendly. The only downside is it's only paid.
Alternative: WP Super Cache and W3 Total Cache are free, but it's not as powerful or easy.
Really Simple SSL
There are plenty of free SSL certificates are present, but Really Simple SSL is thebest WordPress plugin for free. If you're not sure what you're doing, moving your entire site to HTTPS can be hard. SSL detects your settings automatically and configures your website to operate over https. And, it just occurs that moving your site to HTTPS / SSL is one of the best ways to do this.
This will also assist you to prevent the "Not Secure" warnings that Google ads to all websites that are not secure.
Smush (Image Compression and Optimization)
You can automatically, manually or in bulk compress and optimize pictures as well as Super Smush for 10 times the compression energy while still not losing the quality of the picture. It also integrates with NextGEN and WP Retina 2x so photographers don't have to worry about showing amazing, crisp pictures. We have also added lazy loading to Smush lately.
Smush is the number one benchmarked and tested for speed and quality and the award-winning, back-to-back established crowd favorite plugin for WordPress picture optimization.
Redirection
Using Redirection free WordPress plugins you can redirect your old URL to New URL. Redirection is WordPress's most famous redirect manager over 1 million active installations. This allows you to readily handle 301 redirections, maintain track of 404 mistakes, and usually clean up any loose ends that your site may have. This can assist to decrease mistakes and enhance the ranking of your site.
Redirect based on login status, WordPress Capability, browser, referrer, cookies, HTTP headers, and more. You can also import the plugins like simple 301 redirects, Rank math and SEO redirection. It is totally free wordpress plugins and there is no premium version.
Akismet Anti-Spam
In order to avoid your site from posting malicious content, Akismet checks your remarks and contact form submissions against our worldwide spam database. You can check the spam comment it catches on the "Comments" admin screen of your blog. Each remark has a status history, so you can readily see which remarks Akismet has captured or deleted and which a moderator has spammed or spammed.
Major characteristics in Akismet include:
1.all remarks and filters out those that look like spam are automatically checked.
2. For each user, moderators can see the number of remarks authorized.
3. A discard function that blocks the worst spam completely
4. In the comment body, URLs are displayed to disclose concealed or false connections.
Check Also: Blogger VS WordPress Which one is better full details
Check Also: Best Free Web Hosting
Broken Link Checker
Another best free wordpress plugins are Broken Link Checker monitors your blog such as post, pages, comment, custom fields and notify. It also detects links unworkable links, missing images, and redirects. You can use URL, anchor text, and so on to search and filter links. The plugin defines any broken links that no longer operate, pictures that are missing, or redirects.
Once broken links on your site are recognized, links can be edited straight from the plugin page to prevent updating each post manually. This type of tool is one of the best WordPress plugins.
Elementor Page Builder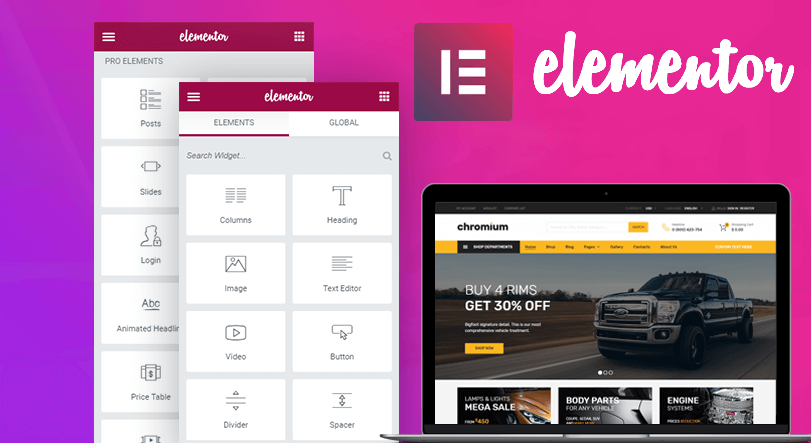 Elementor Page Builder is one of the live site creator plugins, with no design boundaries. A page builder that provides high-end page designs and sophisticated features that WordPress has never seen before. There are lots of function are available if you create a post with the help of this free plugin you have many categories and designs you have to choose itself and add a design on your post that you want.
Elementor Page Builder comes with an exclusive toolset that allows you to develop a website that is really responsive in a fresh and visual manner. This is the most strong portable page builder to create ideal responsive websites from distinct font sizes, padding, and margin per device to reverse column ordering.
Choose from 100 + lovely WordPress full-page templates and customize them to make them your own. By selecting from 300 + blocks, you can also construct your website.
OptinMonster
One of the most effective and easy-to-use free WordPress plugins OptinMonster software on the market for conversion rate optimization today. It enables you to turn to abandon visitors to the website into email subscribers and clients.
This plugin and application for WordPress enable you to quickly get more email subscribers. That's because this plugin comes with a treasure chest of precious characteristics to develop your internet company like popups, fullscreen welcome mats, and intention to exit. So, instead, you can transform site tourists bound to leave your site into subscribers
OptinMonster comes with pre-made high-converting opt-in shapes that you can readily customize with their builder for drag and drop. Their strong display targeting characteristics enable you to customize each user's campaigns so you can display the correct message at the correct moment.
Code Snippets
Looking for best code snippets wordpress plugins to your WordPress website without messing with the functions.php file of your website or worrying about breaking your website, so here Code Snippets is the best answer. Code Snippets is an easy, clean and easy way to run snippets of PHP code on your website. Add fresh snippets of code, complete with a personalized title and description. Once you save a snippet, it becomes active on your site automatically.
A snippet is a tiny piece of PHP software you can use to extend a WordPress-powered website's features; mainly a mini-plugin with less load on your site.
This plugin works out of the box and if you change WordPress themes, you won't lose your snippets. Plus, you can use the built-in import tool and transfer all of your snippets with your website if you want to move your website to another server. Code Snippets changes that by offering a GUI interface to add snippets to your site and simply run them as if they were in the functions.php file of your theme.
UpdraftPlus (WordPress Backup Plugin)
UpdraftPlus simplifies backups and restore. It is the highest ranking and most common planned backup plugin in the world, with more than two million installations currently active. Save files and database backups in the cloud and restore them with just one click!
It enables you to configure and securely store automatic backups at a distant place such as Google Drive, Dropbox, S3, Rackspace, FTP, email, and more.
Beaver Builder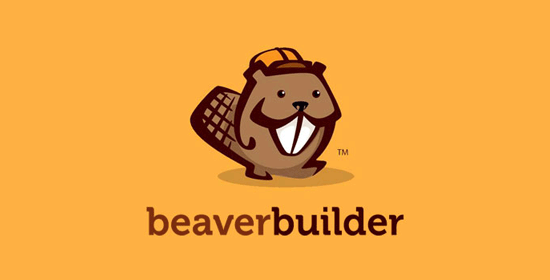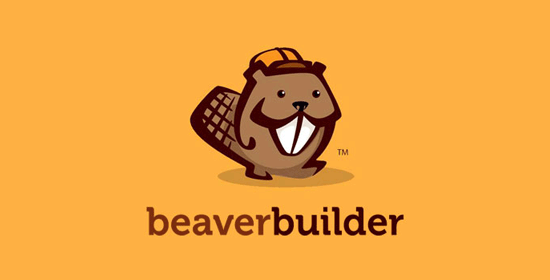 Beaver Builder is the best builder for WordPress to drag and drop page. It enables you to readily customize the design of your website and generate custom page layouts without writing code.
Business owners enjoy it because it allows them to generate custom landing pages in minutes without hiring a developer.
You will love to take control of your website, whether you are a beginner or a professional. Stop wrestling with confusing shortcodes or typing HTML. Construction of lovely, professional WordPress websites with Beaver Builder is as simple as drag and drop.
WooCommerce
WooCommerce is a flexible, open-source, WordPress-based eCommerce solution and free wordpress plugins. Whether you start a company, take a current online brick-and-mortar store, or design customer sites, you can get began rapidly and create precisely the shop you want.
Open-source liberties simply complete ownership of content and information forever–plus a friendly worldwide community's knowledge.
WooCommerce is designed to enable store managers to operate their own eCommerce site without the need for a web developer. There's also a free mobile app for WooCommerce (Android and iOS) for on-the-go shop leadership. Activate the free WooCommerce plugin on a fresh or existing WordPress page.
A shared count is a plugin to share social media buttons with WordPress that enables you to add lovely social sharing buttons to your website readily. It also demonstrates the number of shares, which helps you add social evidence to your website.
Sharing buttons enhance traffic and commitment by assisting readers to share their posts and pages on social media with their colleagues. This plugin does not use cookies, track scripts, or store any user data, unlike other social sharing tools.
The Insert Headers and Footers plugin's easy interface provides you one place to insert scripts instead of dealing with dozens of separate plugins. Insert Headers and Footer enables you to readily add snippets of code to your WordPress page without editing your theme files.
Insert Headers and Footers is a straightforward plugin that allows you to insert content such as Google Analytics, custom CSS, Facebook Pixel and more to the header and footer of your WordPress page and no need to edit the files of your theme!
For company owners, this free plugin is highly useful.
WP Mail SMTP
Didn't send emails to your WordPress site?so no worry about that here WordPress Gives you best Plugins to solves your problem. Using proper authentication of WP Mail SMTP (Simple Mail Transfer Protocol), SMTP helps to increase email delivery. over 1 million websites solve their email delivery problems. The issue is that either WordPress hosting businesses do not correctly set up this function or block it to avoid abuse.
This basically implies that from your WordPress page you and your customers may not receive significant email notifications.
Hope you liked above post !!!!!!!
Check Also: Blogger VS WordPress Which one is better full details
Check Also: Best Free Web Hosting