20 Best Free YouTube Video Downloader in 2020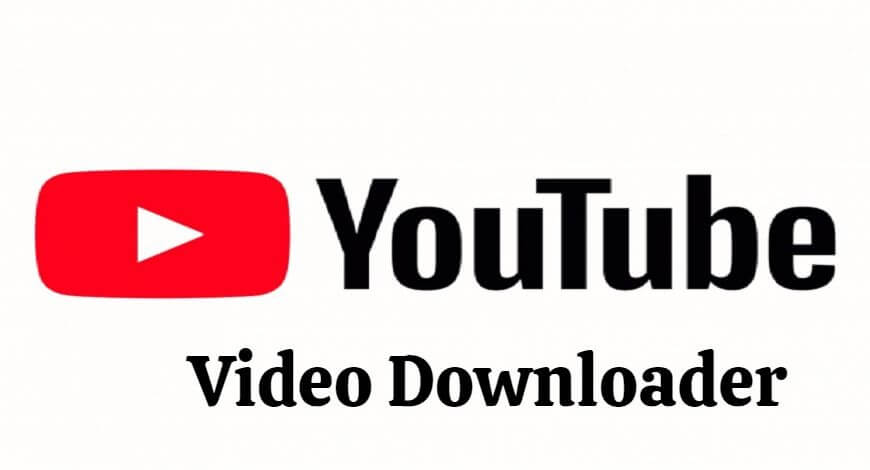 YouTube is one of the popular video-sharing websites that makes it easy to watch online videos. You can like, comment, share, create, and upload your own videos on youtube. The video can be accessed from desktop computers, smartphones, mobile phones and laptops.
You will use YouTube video downloaders to download various types of content like MP3, MP4, and 4k. These are apps that are simple to use and support the high and low-quality resolution that suits your needs.
The following is a selected collection of Top YouTube Video Download Tools, with popular features and website links. The collection contains both free/ paid Software and apps you can easily download your youtube video just paste link their website.
20 Best YouTube Video Downloader List
1) Itubego
Itubego is a famous software that helps you to download YouTube videos that provide in different video quality options to SD and HD including 480p, 720, 1080p, 4 K, and so on. You can extract audio from video, and save it as a 320kbps MP3 format of good quality. Itubego can automatically check for subtitles for online TV shows and films when you download any video. It has no access limit, batch download all of the videos in one-click to your device.
Pricing: Free
Paid Plan : $9.95/ -mo for 1 PC with 30day money back guarantee
Available on: Windows, MacOS, Android
2) Allavsoft
Allavsoft is software that allows you to download free videos from 100+ websites and convert to audio and video formats such as 4K 4096p, HD 1080p, HD 720p, 480p, 360p, 240p. It Supports video download add-on for Firefox, Chrome, Safari. You can convert clips to F4F, FLV, F4V, F4M, WebM to play on Mac, iTunes. You can download any videos in just simple one click
Pricing: Free
Paid Plan : $19.99/Month License for 1-2 pc with 30day money back guarantee
Available on: Windows, MacOS
3) 4K Video Downloader
4K Video Downloader is multiplatform for PC, Mobile, and Mac. Download every form of playlists from YouTube with/without subtitles: "Watch Later" and "Liked Video" playlists, Specific Mix. Save whole or single Youtube channels in 4K,8k,1080p or 720p size. Extract content from YouTube in MP3, M4A, or OGG formats. 3D camera and 360-degree assistance. You can Enable "Smart Mode" and add desired settings on all more downloads to make the downloading of videos and songs easier and faster.
Pricing: Free
Paid Plan: Personal plan $15-one time for 3-PC
Pro Plan $45-one time for 3-PC
Available on: Windows, MacOS, Ubuntu
4) Softorino YouTube Converter
Another YouTube Converter Softorino allows you to convert any Apple device or iPhone to MP3, MP4 videos. It helps you download and convert any video with only a single click. Apart from YouTube, the Application Supports more than 60 popular websites. This program lets you scan or copy some YouTube videos connection without the program. The source Website was automatically recognized by Softorino YouTube Converter.
Pricing: Free
Paid Plan: $19.95
Available on: Windows, MacOS, iPhone 11 Pro, iPad Pro
5) VideoProc
VideoProc is a YouTube Video Downloader it allows users to convert videos in various format files including mp4, 4k, and other. You can convert videos, audio files, and DVDs to over 400 output formats using VideoProc. It uses full GPU acceleration, allowing for fast streaming of even 4 K videos without losing quality also helps you to check online for TV shows and movies with the related subtitle texts.
Pricing: Free
Paid Plan: $29.95 for 1-yr and 1-pc
Available on: Windows, Mac with 30day money back guarantee
6) x2convert
x2convert is the fastest YouTube video Downloader which enables YouTube to convert & download videos quite quickly. Downloading your favorite video in various formats (mp4, webm, audio, 3gp) and quality (360p, 480p, HD, FullHD, UltraHD).
Pricing: Free
7) uTube Downloader (Mini Tool)
MinTool uTube Downloader lets you download and quickly convert HD quality videos to MP3, MP4, and WAV formats. You can convert several audio/video files simultaneously in bulk. Supporting the import of all big digital audio/video file formats and enabling users to easily edit 1000 + output formats.
Pricing: Free
8) ClipGrab
ClipGrab is a frer downloader application for YouTube, built for Windows, Mac and Linux. This allows converts to downloaded videos to MPEG4, MP3, or all other formats. You may also use this website to download videos from other websites such as Twitter, Vimeo, Facebook, etc.
Pricing: Free
Available on: Windows, Mac, Linux
9) Vidmate
Vidmate application lets download it directly to your Android and install it on your PC and transfer it on your Android devices. You can easy to use, navigate, and watch live TV with more than 200 channels. This apps allows you to download YouTube videos in high quality.
Pricing: Free
Available on: Windows, Android
10) Videoder
Videoder is an application for downloading videos from pc. Videoder offers you to download in resolutions from 144p to 1080p(Full HD) and even 4k(Ultra HD). This program helps you build your own collection of your favorite videos. Besides YouTube, it can be used to download videos from over 50 websites.
Pricing: Free
Available on: Windows, Mac, Android
11) Freemake
Freemake is an online video download software that lets you download videos from YouTube by simply pasting a URL. This tool may be used to save videos or playlists in file formats such as HD, MP4, MP3, AVI, 3GP, FLV channels, etc. Freemake helps in storing multiple files at once. It helps you to record clips, TV shows, videos, etc. If you are searching for a quick and easy way to download a YouTube video and convert it to the popular format then Freemake is a good choice for you.
Pricing: Free
Available on: Windows, Mac, Android
12) Bitdownloader
With BitDownloader, you can quickly download and save videos to your computer from YouTube (non-copyright), and you can watch them later. The online video downloader also helps a variety of other websites, including Twitter, Snapchat, Coub, V Live and more. It supports video downloads from 1,000+ websites. You can download and save videos in MP4, WEBM, OGG, and other formats.
Pricing: Free
Available on: Windows, MacOS, Android, iOS
13) Dvdvideosoft
Dvdvideosoft is an online YouTube Video Downloader It allows you to download several videos in original quality in just a few seconds. You can download videos from different categories like YouTube Playlist, user channels, videos from personal playlists (History, Liked, Favorites, Watch later).
Pricing: Free
Available on: Windows, MacOS, Android
14) WinxDVD
WinxDVD is a downloader for YouTube that lets you download videos in bulk fast and secure at 5-8x real-time speed with Multi-thread and Multicast software. After installation, this device includes no ads. WinxDVD allows MP3, MP4, WebM (audiovisual media), or FLV (Flash Video) videos to be stored. WinX lets you download YouTube MP4 videos or playlists and 300 + websites. This saves 4 K MP4, MP3, FLV, or WebM clips, live streams, songs, or workout videos, with ideal quality choices to suit the camera or video editing software. You will use it to stream up to 8 K standard videos.
Pricing: Free
Available on: Windows
15) Any Video Converter
Any Video Converter is an app that supports a large number of video inputs. You will convert videos, from iPhone, iPad, Apple TV, Sony, and more, from any output device. Any Video Converter can help you download the music and videos in one step. The latest version allows you to burn videos to DVD, as well.
Pricing: Free
Paid: start from $58.95 for windows
Available on: Windows, Mac
16) Gihosoft
Gihosoft is a video downloader that saves videos from YouTube. This device can be used for converting YouTube videos to MP3. You can easy to move data from one phone to another without any quality loss. This lets you add video subtitles. For Gihosoft, YouTube channel, playlist, and thumbnail videos can be stored in 1080P,4 K, or 8 K formats. It's one of the greatest rippers.
Pricing: Free
Available on: Windows, Mac, Android
17) Snaptube
Snaptube is an application that enables the streaming or downloading of a video in several resolutions 240P to 4K HD. You can easily pick your own resolution which satisfies the requirements. Even this program serves many services such as Twitter, Whatsapp.com, Snapchat, etc.
Pricing: Free
Available on: Windows, Mac, Android
18) Video Grabber
Video Grabber offers you the option of downloading videos from several online video sites.  After a single click, the video is shown,  along with all the appropriate formats including MP4, FLV, 3GP, WMV, WEBM, MP3, etc without limitations and lack of consistency. All you need to do then is download videos into your preferred format. This feature-rich online video converter helps you to convert video/audio files for all handheld devices, such as Ios, iPad, iPhone, PSP, etc.
Pricing: Free
Available on: Windows, Android
19) Airy
Airy is YouTube Video downloader offers can download YouTube videos in MP4, 3GP, FLV formats. You can enjoy your YouTube videos and music even when offline! It supports HD and Ultra HD videos perfectly also you can convert YouTube videos to MP3. To extract audio from a YouTube file, paste the link in Airy, pick and download the audio format from the list.
Pricing: Free
Paid:  Personal License $19.95
Available on: Windows, Mac
20) Ymp4
Ymp4 is an online Youtube video downloader that offers to download videos easily and convert YouTube to MP4, MP3, M4A, and more formats. It helps download videos from over 500 websites and social networks. This YouTube Video Downloader can download HD 1080p, 4K videos from YouTube without any quality loss. You can download a Youtube video to mp4 on your device. It's easy, just paste video URL and hit GO, or use search to find the video.
Pricing: Free
Available on: Windows, Android